Local Publishers, David and Vicki Legge, along with long time YCLA sponsor, Andres  Ugland, arrive at the event.
Peter and Mary Kay Broadhurst.
Garth Arch and his wife, Dana.
Police Commissioner, David Baines, Private Banking Manager (Butterfield), Chris Duggan, and Walkers' attorney, Tim Ludford-Thomas.
Director of Food & Beverage at The Ritz-Carlton, Grand Cayman, Guntram Merl along with VP and General Manager, Â Franz Ferschke.
DJ Craig Urchyshyn of One World Entertainment helped pull together Cayman's top talent for the event. Â I have often meant to give Craig some cudos for being a real asset at any function. Â Not only does he spin the right disc, he's also a self-described problem solver with some very interesting travel tales and a cool disposition. Â One person I'd like to spend more time with.. after work.. after I get some rest.
Melissa Wolfe is not only a great photographer, loving mother, and the best wife in the world; she has also served as event coordinator for the YCLA since its inception eleven years ago.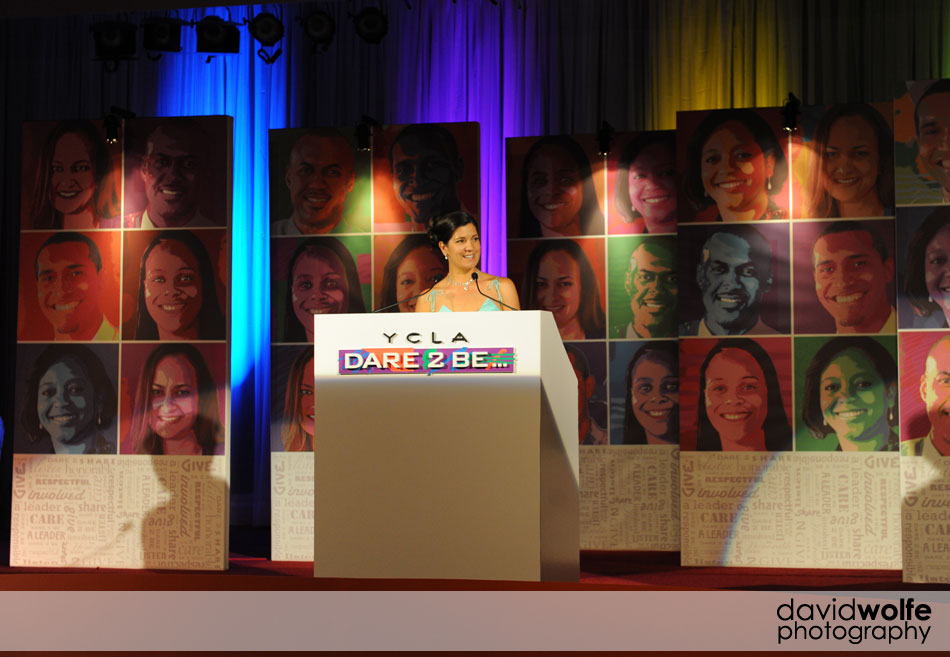 My wife, Melissa, is the hot chick on the right. Â The hot chick on the left is The Director of the National Gallery, Natalie Urquhart.
Miles McPhearson, author of the book, Do Something – Make Your Life Count, delivered a humorous and inspirational speech about chickens and eagles.
And Finally… Drumroll….
Congratulations the the recipient of this year's Young Caymanian Leadership Award, Collin Anglin! Â Go Collin!