Apart from photographing weddings and family portraits, I also do a lot of commercial photography. Just recently I had the honor to shoot for MACO Caribbean Living Magazine. I love the magazine! It reflects the Caribbean lifestyle we all enjoy not just in the Cayman Islands but all over the Caribbean Islands.
My work was featured on two  covers of the magazine. Both properties are here in Cayman. Uniquely different in their own way.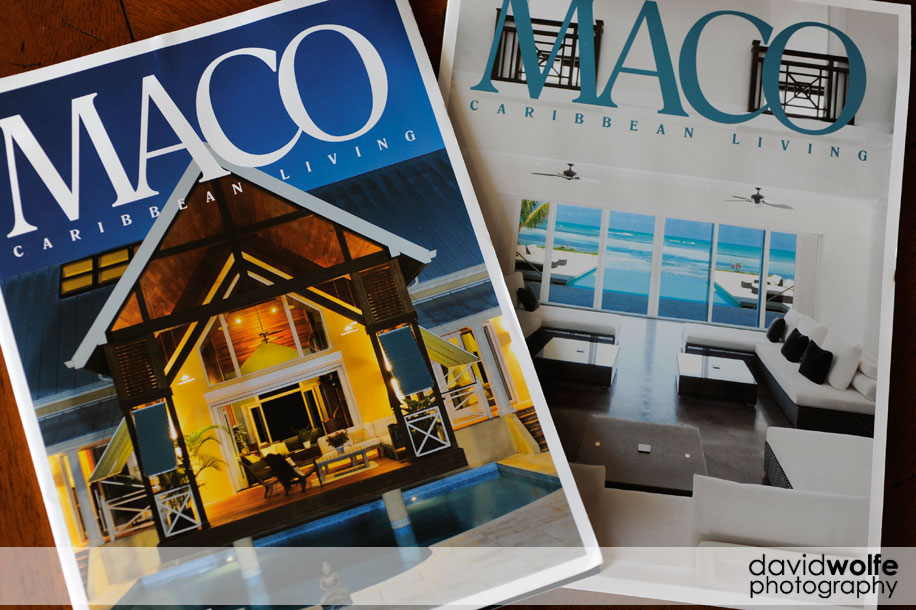 In the last issue of the Magazine (Volume 13 issue 2) one of the home was photographed by me. It was designed by architect John Doak. Click here to see more photos and read the full article.